A while ago, the gorgeous Wendy of
Cydonian Make Up
held a Twitter giveaway and lucky little me won a new nail polish! It's the stunning limited edition shade by Revlon, "Facets of Fuschia".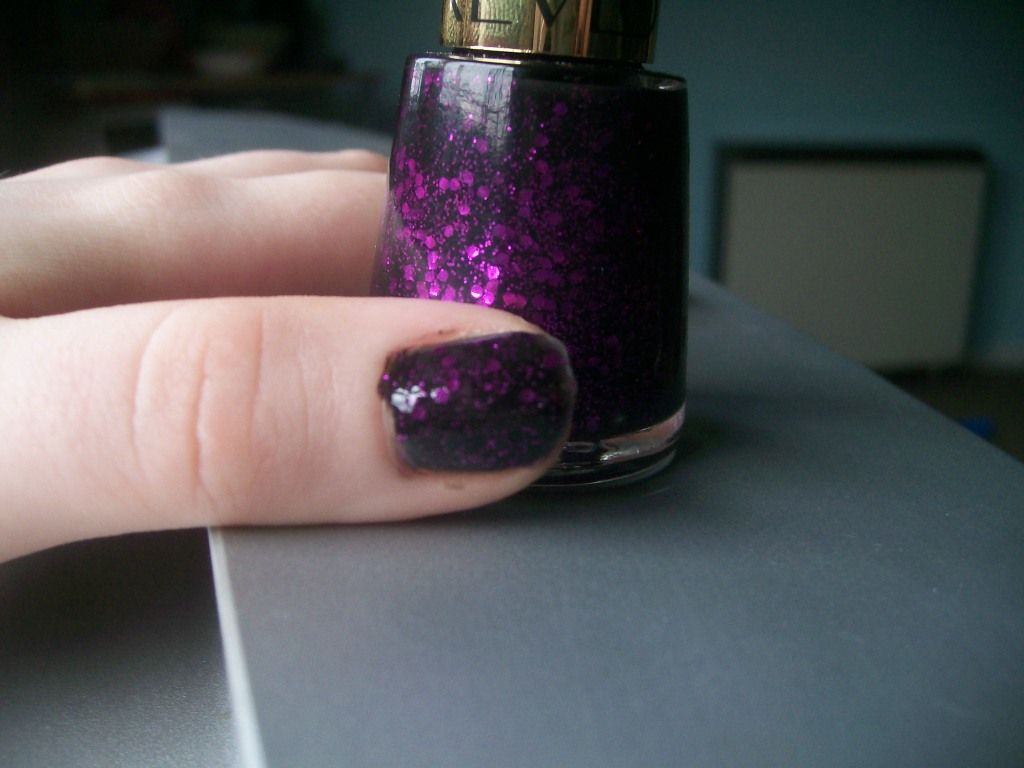 The polish basically consists of a smoky, sheer black formula with various sizes of pinky-purple glitter. How amazing is it? And that's only with one coat! It went on pretty smoothly with no streaking, even the glitter settled really well, whereas you can find with multi-glittered polishes can take a little while to 'flatten', if at all. I think the chunky glitter mixed with the micro makes it look like it has incredible depth, it's so pretty, almost like a mini pink universe on your fingertips :)
I think this is definitely a festive polish. I can see me rocking this with a coat of Seche Vite on top to make it super-sleek, an LBD, smoky deep purple eyes, killer heels and big hair!
Amii
xoxo