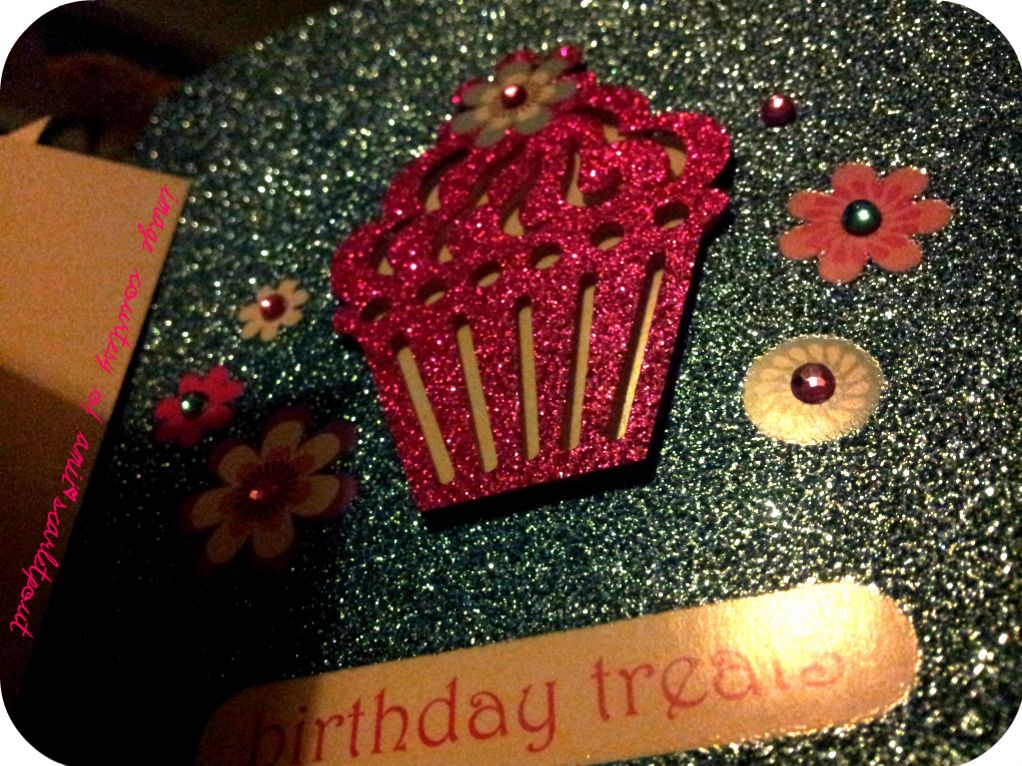 Yesterday, I turned my back on my teenage years, and said hello to the roaring Twenties! I don't like making a massive deal out of birthdays, but it feels really nice to feel like people care when they wish me many happy returns. So I feel positively spoiled considering what I got from some amazing people!
Loving that my cards were largely booze, cake and cat themed...
My boss gave me this cute lipgloss quad, they smell DIVINE!
A carousel themed bodycare set that Sarah gave me, everything smells amazing! And you can bet I'm keeping the mini roundabout box...
Zara gave me these adorable necklaces! A swallow watch with a lace bow, and a little strawberry locket: all of my favourite things in necklaces rolled into two :D (tiny heart courtesy of Sarah's doodling)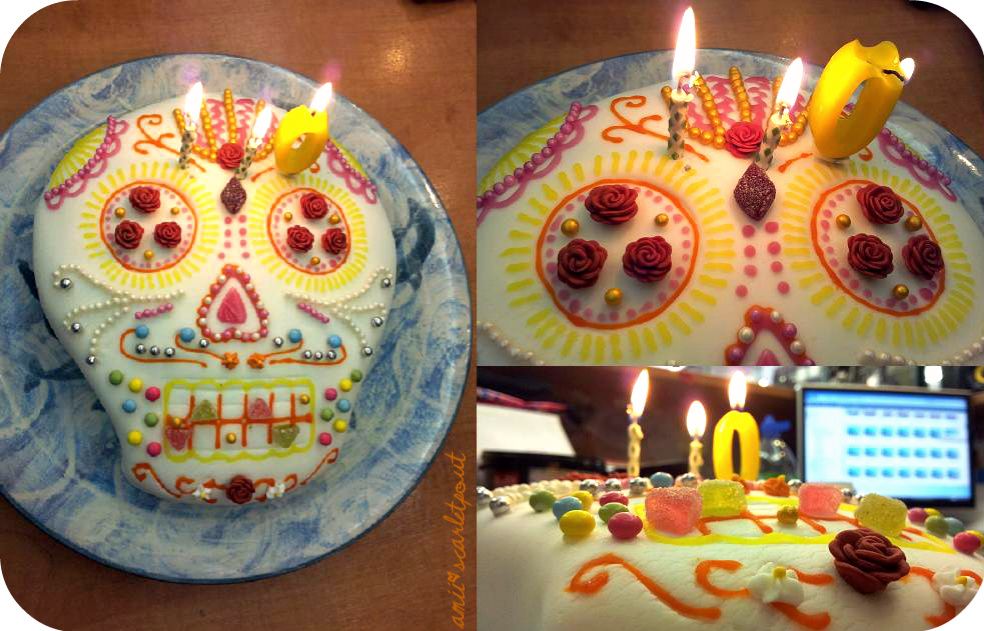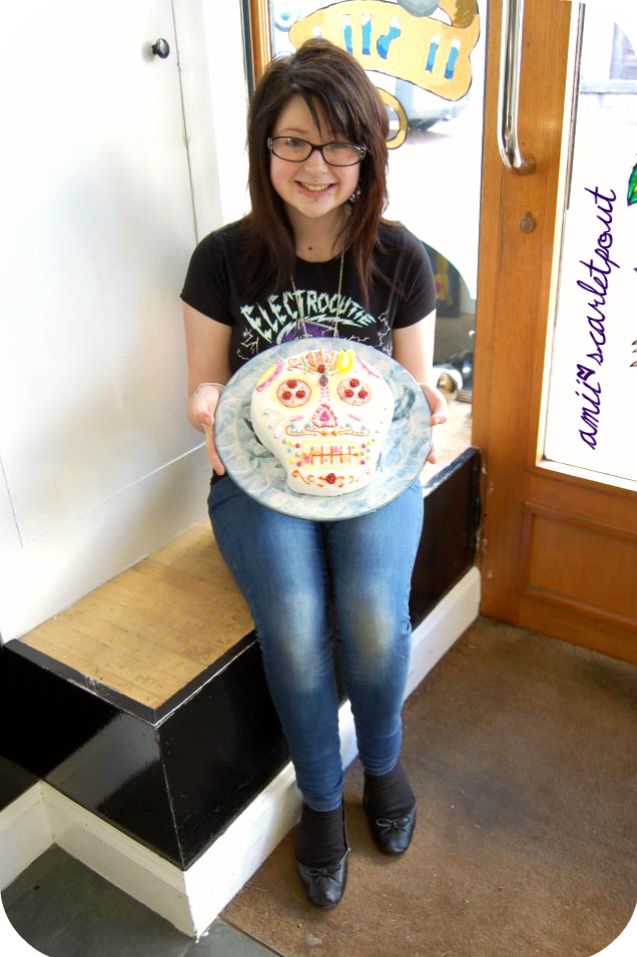 Modelling two gifts here! My Kreepsville 666 "Electrocutie" tee from one of our tattooists, Kev, and the AWESOME sugarskull marble cake from my friend Sophie! This got posted on the shop's Facebook and nearly 80 people liked it! Although from the way I'm sitting I look about 4" tall...haha!
I came home from work to a lovely handmade card from Brandon - it had stars, fluffy baubles and coloured feathers all over it, and a green handprint with a "B" in it. Although the tearful momma-and-son moment was abruptly popped as my little monster decided it was arts and crafts time again and proceeded to pull everything off it and try to stick it back on! I've yet to put it back together so it is in the kitchen until I buy glue tomorrow :) I had a relaxed night in, spent watching kids films (Cars. Over and over and over again. And then Toy Story because he kept yelling "WOODY! BUZZ! WOODYYYY!" Not that I begrudge watching Disney films all night at all!)
I don't feel two decades old. I still feel young and it's strange to thing ten years ago I was stunned that my amount of years alive was into the double digits. Here's to the next twenty!
To celebrate, I am holding a giveaway on the blog. I'm now at 87 followers, and that is honestly insane - I never thought I would even reach ten, let alone nearly 100! So here are my little gifts to you, and as it's a birthday giveaway, you're in for some surprises as well...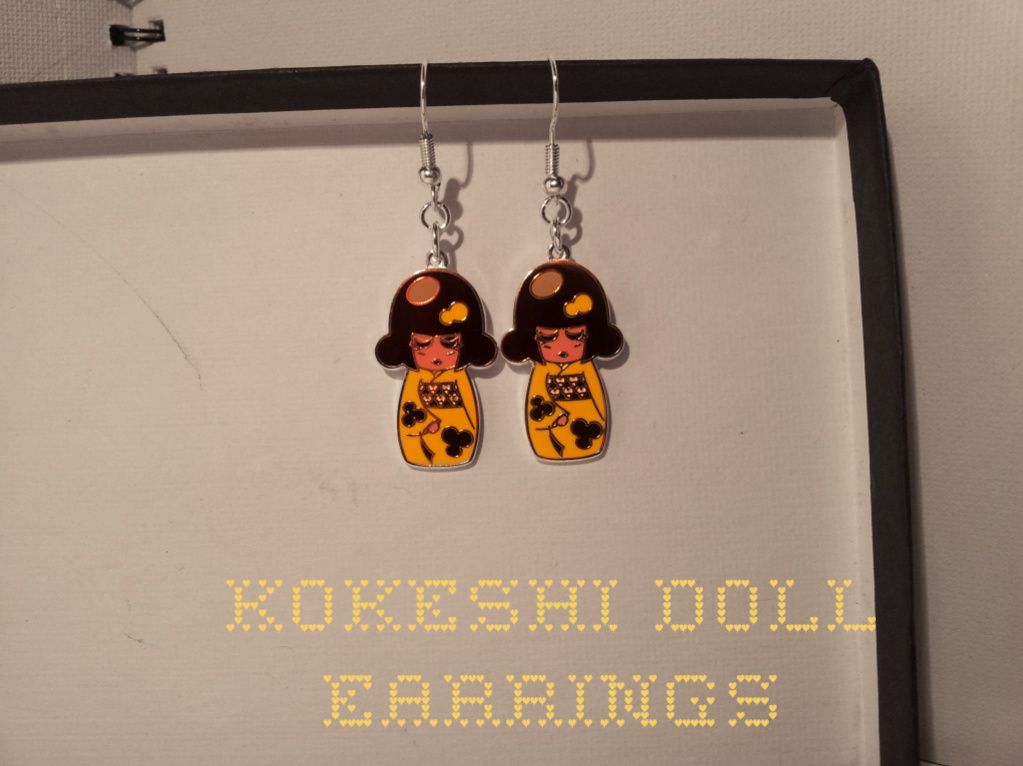 Two pairs of earrings from PunkyPins
A surprise charm bracelet from Bunny's Beads
A secret make-up goodie bag
Yep, all of this for you, in my first blog giveaway!
You can enter in the following ways:
Comment below with your name, your blog, and your email, and tell us the best birthday you ever had and why! (Mandatory) +1 entry
There are a few rules, as per...
You must be a follower of the blog. I will be checking!
No blogs that have been set up solely for the purpose of giveaways/competitions, only to unfollow after winning - it's not fair on people who actually read the blog :c
One entry per valid submission, again it's only fair!
The giveaway is open until the 29th of January, and the winner will be picked from a hat by Brandon :)
And as an added thankyou to all you amazing folks,
PunkyPins
are offering free P&P if you order with them and use the code SCARLETPOUTFPP at the checkout!
Good luck lovelies, and take care!
Amii
xoxo