First FOTD of the year, woo!
Okay, I promise to try not to do that with every post in the whole of January. I tried out my UD palette (which I swatched for you all
here
) in an actual look the other day. I used Deep End, Evidence for the crease, and Vanilla as a highlight, but I felt that teamed with a bold brow, it made me look too...well, like this.
(hysterically, here's the source...there really is a facebook group for everything)
So I blended away to my heart's content, and came up with a very nice, subtle eye color.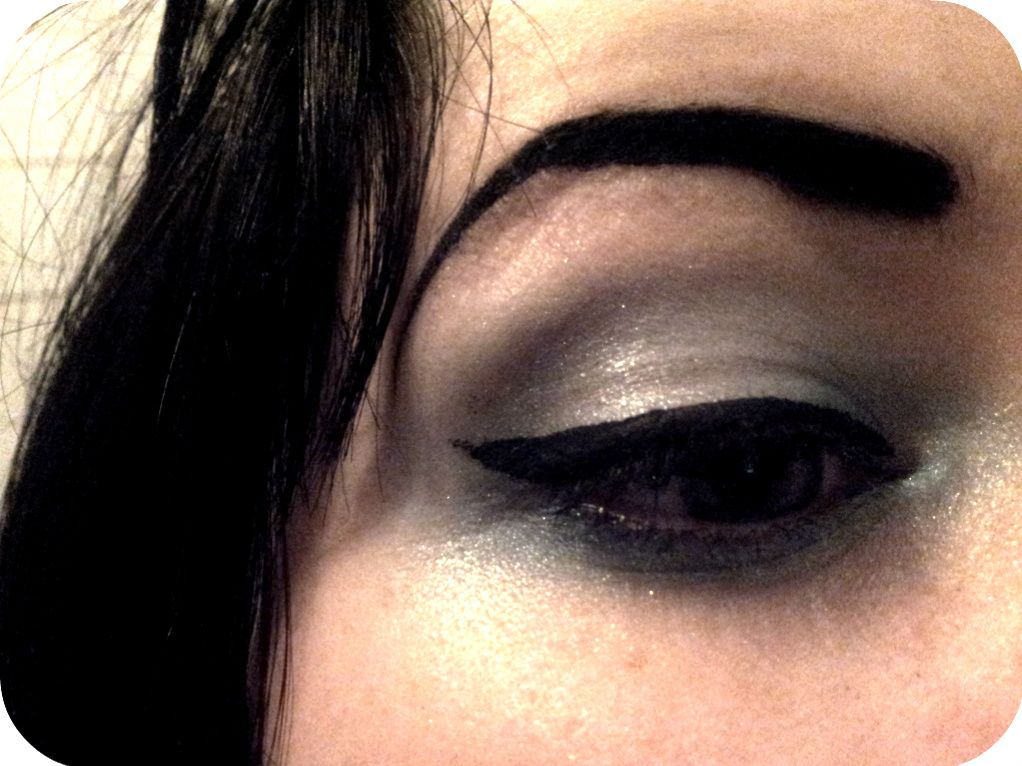 Not far too pigmented, and just enough definition so it doesn't look washed out. Yay! I'm a bit annoyed with my liquid eyeliner at the moment actually - look at the end of that flick! I've used Collection 2000's liquid eyeliner for years now, mainly for the brush - it's like a conical, pointed sponge that's firm enough to create fantastic defined strong shapes, yet soft enough that it wouldn't drag the colour away and make those annoying tram lines that you have to spend ages gently filling in. The brushes are now blunt and quite solid, which is disappointing! So I'm on the lookout for new liquid eyeliner by the looks of things. Does anyone have any recommendations?
Products Used;
Urban Decay Deep End, Vanilla & Evidence
Brows; Benefit Babe Cake in black
Liquid eyeliner; Collection 2000 (grrr...!)
Mascara; 17 Va Va Voom Volume
Foundation; Benefit Non-Fiction
Blush; MUA 004
As I was also trying out silly make up looks on the same day (post to follow, it's SO bad...) I decided I'd try out the way I used to wear my hair, aka, in a MASSIVE pomp. Turns out my fringe isn't quite long enough for me to do that, so I just had a very 'There's Something About Amii' look about me...
Heehee!
On another note, I'm quite enjoying having bolder brows and experimenting more with shapes now that I'm happy with my technique of drawing them on. Hooray!
Here's a little something to soothe ourselves with in the plight of the awesome Howard Jones leaving Killswitch Engage. SADFACE!
This band - this song, this whole album - reminds me of being 13 and rocking out in my bedroom and having the rose from the original artwork drawn on the back of my door. Of being young and obsessed with music and make up, thinking I ruled the world and no one could ever stop me.
"It won't be long, we'll meet again! Your memory is never passing!"
Amii
xox