Last Friday night, our beloved kitty Tilly went missing - no mean feat, as we live in the middle floor of a block of flats. She was eventually found crying under the bins the next day, but I can't remember the last time I was so devastated: she's my other baby. She comes from a long line of purry love as well: Mam owns Tilly's cat-mum, and that cat's mum, and my Auntie Wendy owns HER mum, who was rescued as a kitten when it was really stormy and snowy (thanks to my persuasion). So clearly, our whole family are obsessed with the furry creatures.
I decided to dedicate this week's Wishful Wednesday to cats, just because....well, just because.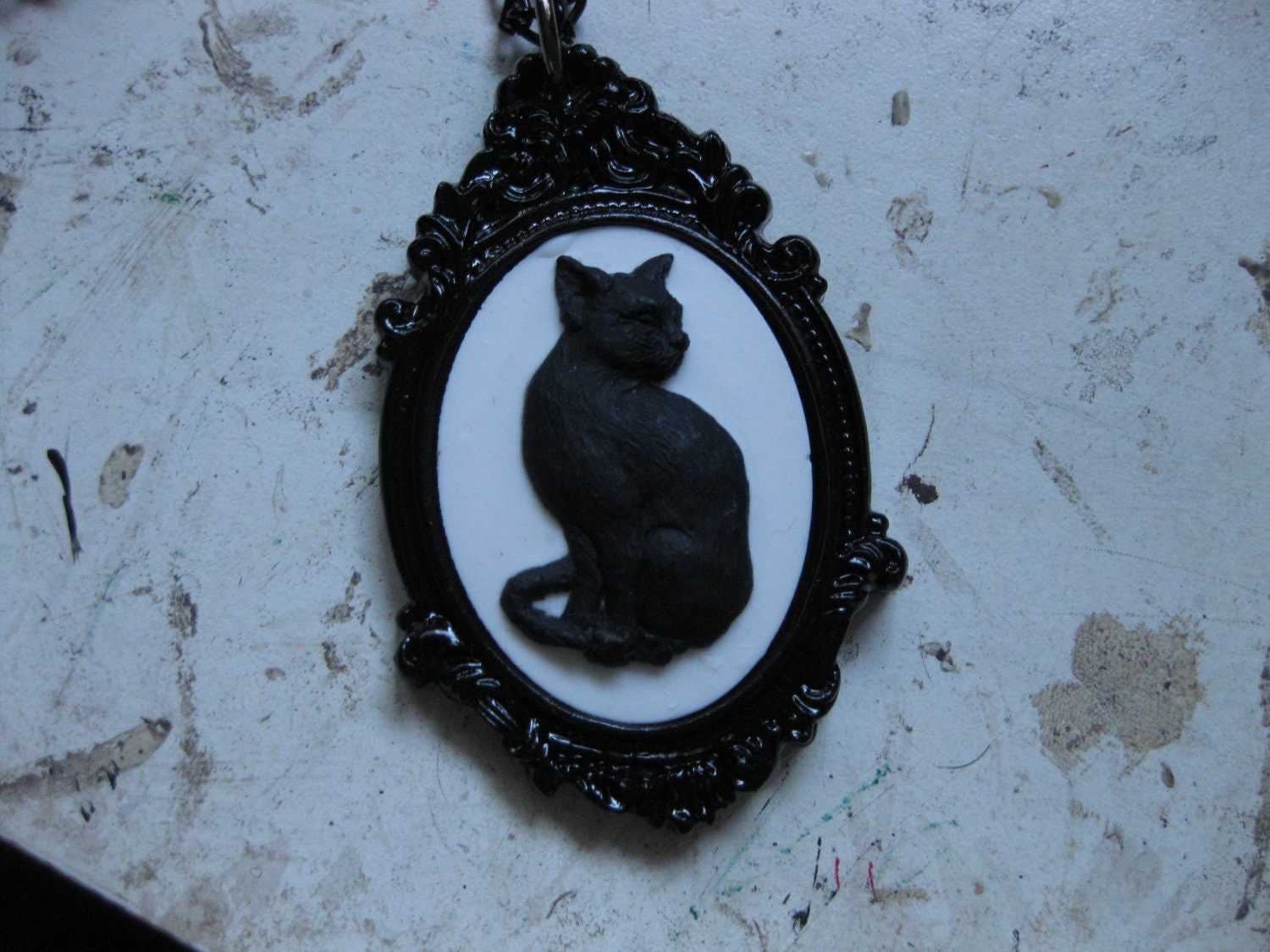 This is one of the lesser horror themed style of necklaces available in DD's Etsy shop (I love the Edgar Allen Poe pendant and the tarantula hair bow!)...and yet it still just jumped out at me. Simple, adorable, and I kind of need it.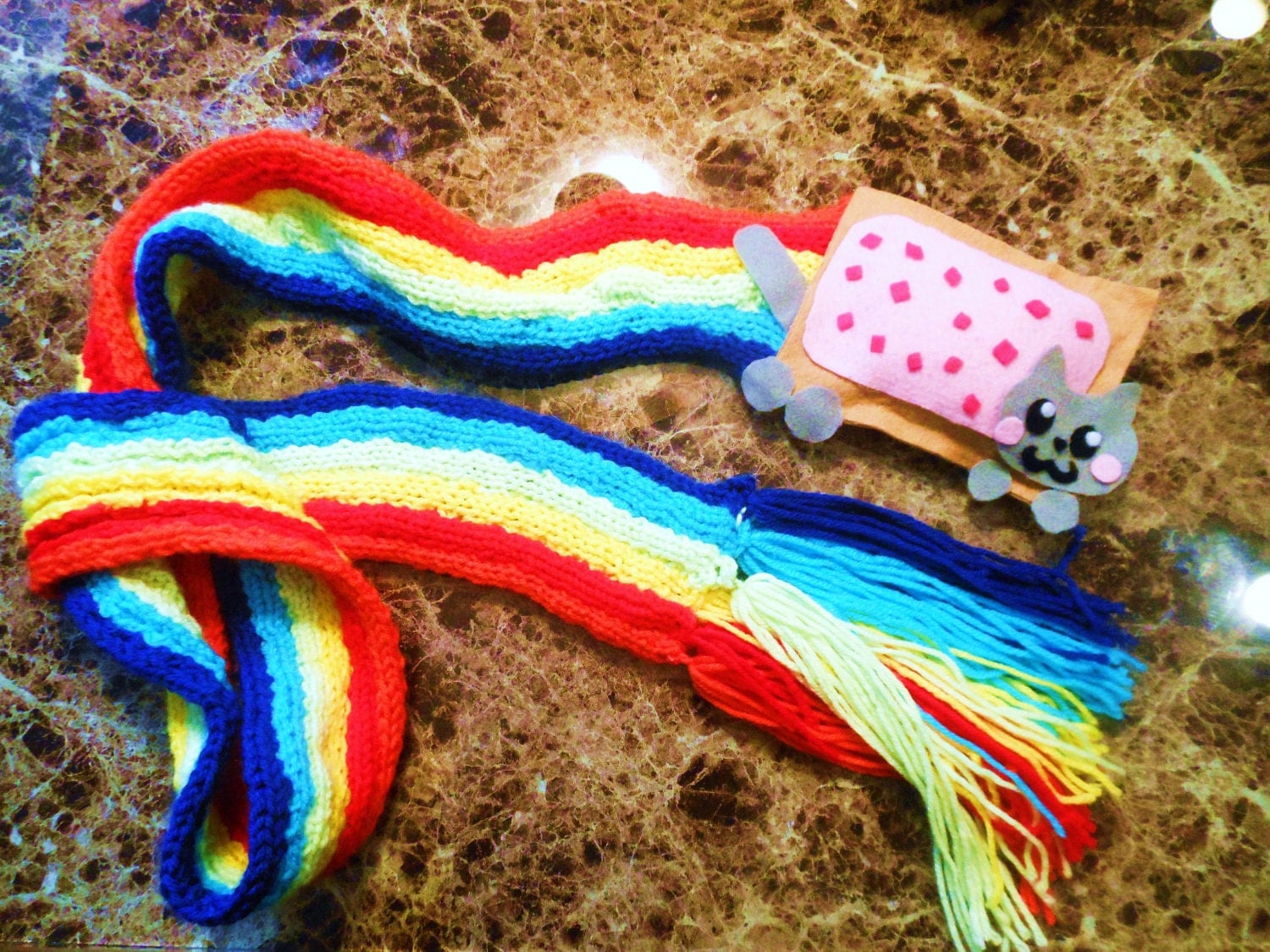 Aw, come on, it wouldn't be a proper kitty collection without mentioning Nyan Cat! I would wish it was winter all year round if it meant I could wear this every day. And hey, for all you crafty types out there, some clever clogs put up a pattern for it online
here!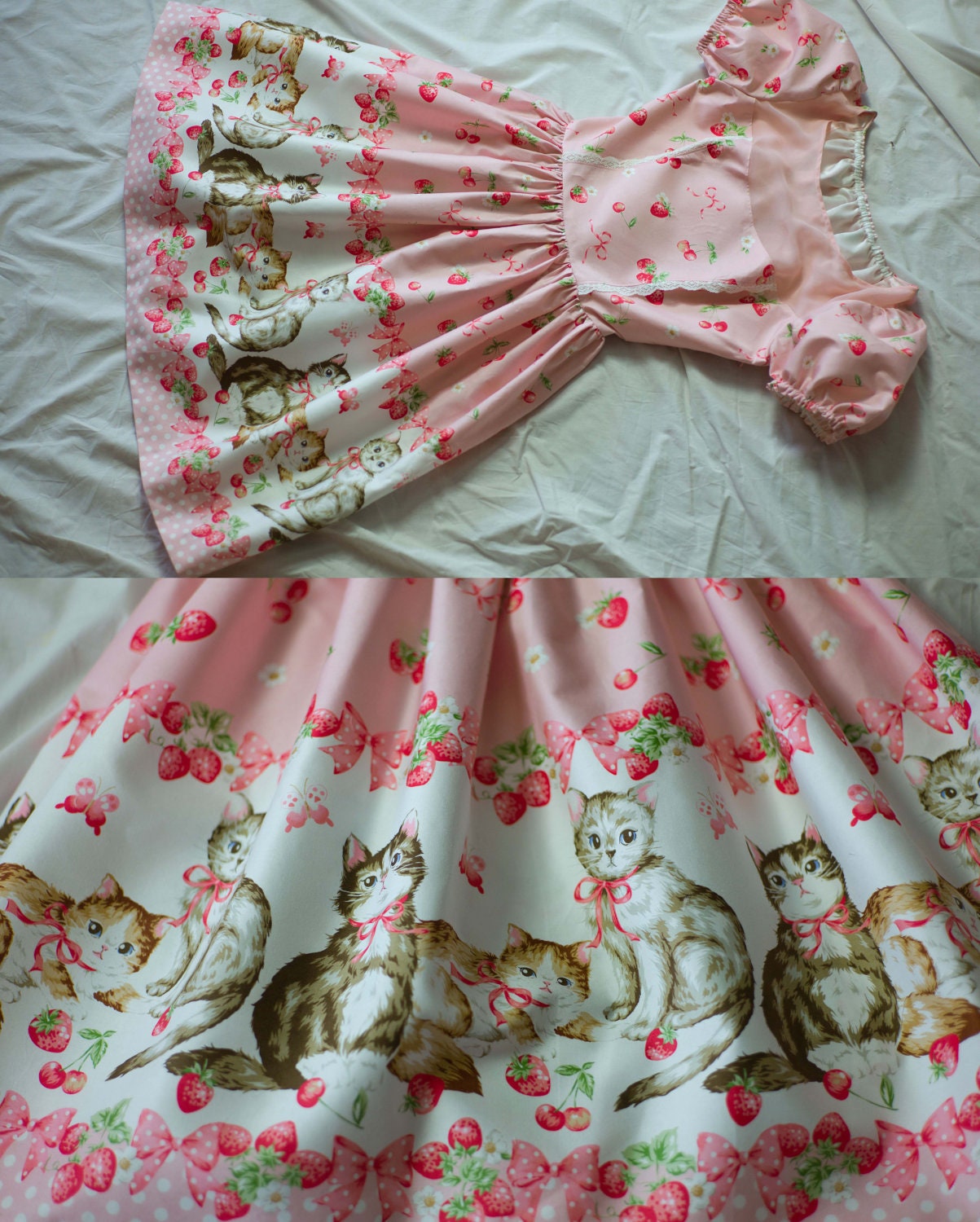 I've made no secret of my love of lolita style...And this dress just ticks all my boxes. I don't think any more needs to be said - apart from WAH, STRAWBERRY KITTY DRESS.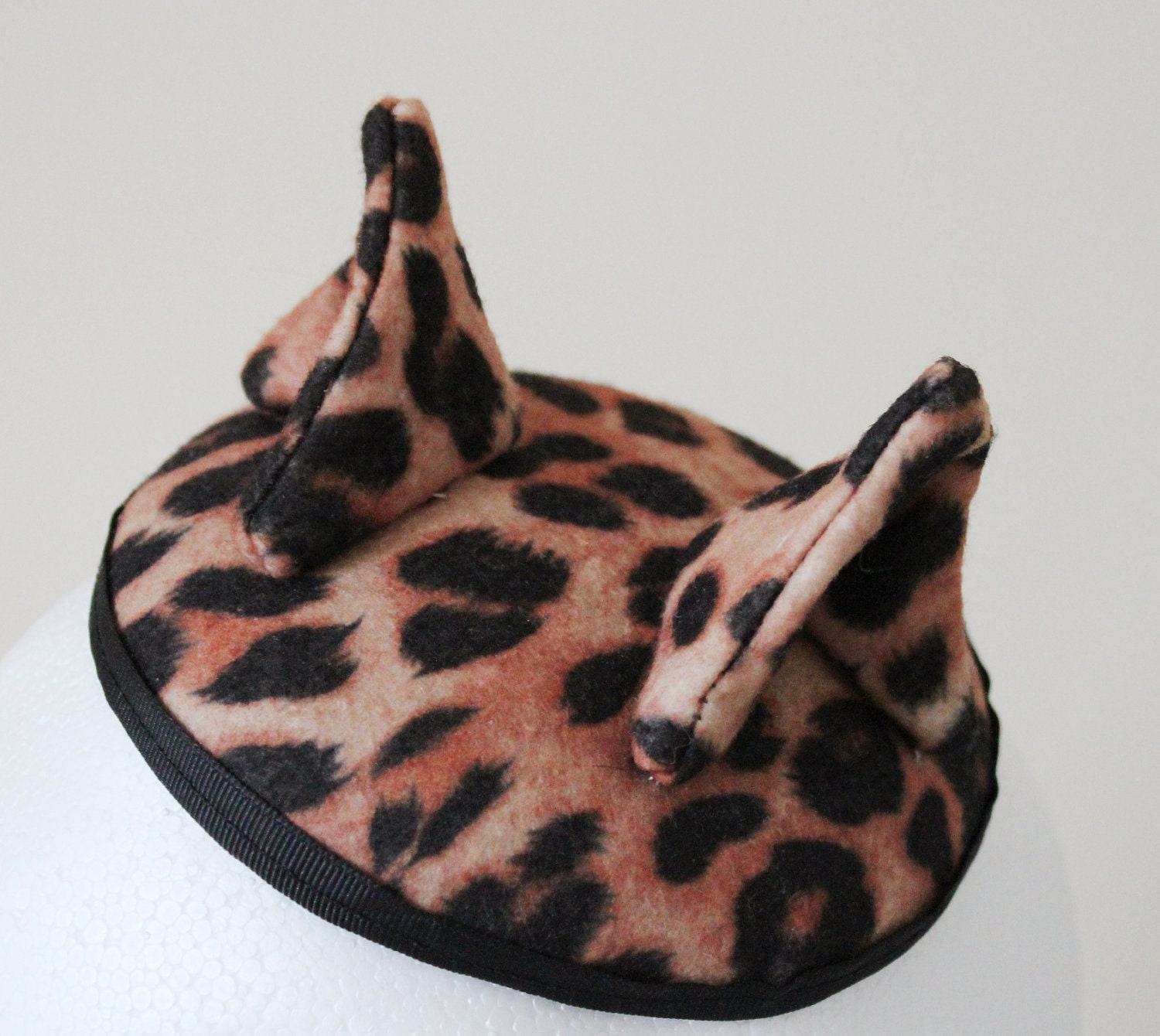 Not only does Etsy seller Estilicious have some gorgeous fascinators and pill-box hats for sale, she has this little beauty! Don't lie, I know there's some of you out there who wouldn't just wear this for Halloween (yours truly included)...
This is part of a Japanese illustrator's series of cat portraits. This is a cat as Snow White. Nothing more really needs to be said.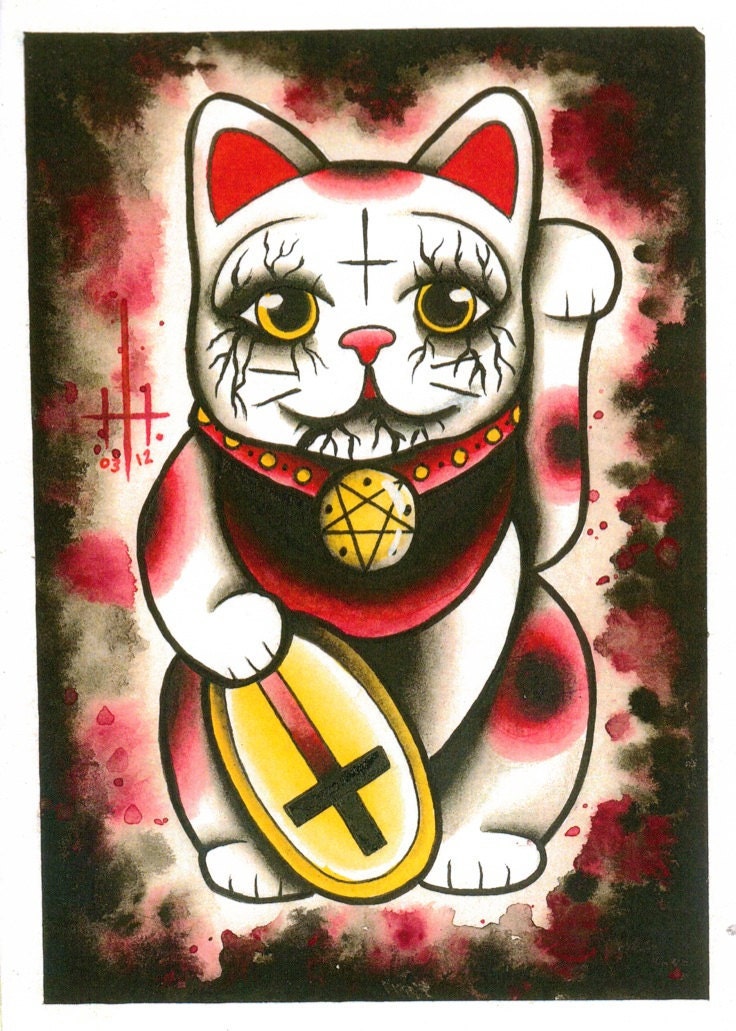 I love that more and more artists are coming out with tattoo-influenced art - even more that there seems to be a massive black metal/satanic trend in the tattoo world that turns even the cutest images into something darker.
I hope you all enjoyed my first Wishful Wednesday for a while! I know I did.
One final word from our sponsors?
MIAOW.